Carl McMurray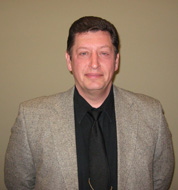 Carl (Mac) McMurray
began his work with the church at Alexandria, March 1, 2004. When that congregation moved to Anderson in 2008, he went with them. He attended Florida College and has study and training in Bible Studies, Biblical Counseling, Temperament Testing and Analysis. He has over 33 years experience preaching in five congregations and has participated in meetings and lectureships in 14 states. He has also made 13 trips overseas scouting, teaching, and planting churches in the Philippines, Russia, Ukraine, and Africa. He is presently a co-director of OPEN HEARTS HELPING HANDS, a tax deductible organization to assist Christians in Zimbabwe in desperate need.
He and his wife, Lorna, have been married for over 37 years and have three faithful children, Sarah, Forrest, and his wife Terri.  Mac has written many tracts, Bible study materials, articles for papers, newspaper columns, and class books, as well as a commentary on The Revelation. His sermons  articles, books, and materials are available at www.Spiritbuilding.com. He is a public speaker with 15 years experience in radio as well as television programming.
Visit the Anderson church of Christ to hear Carl McMurray present
Bible-based, faith-building lessons from the Word of God.